A Creative Brochure Printing Company in Dubai
DG Print is an expert in brochure printing. We are one of the top printing presses in Dubai to offer a huge variety of digital printing service including creative brochures.
Give your message, brand, product and service the effective voice that can be heard across the world through highly creative, business-centric and professional brochure printing.
At DG Print, our brochure printing service in Dubai have the perfect solution for all types of brochures from saddle stitched to perfect bound, spiral bound, folded leaflets and much more.
More on Our Exclusive Brochure Printing
We offer our customers an extensive range of brochure printing to choose from. Each of the digitally printed and crisp graphic brochures are produced from the finest and highly advanced digital press technology with premium grade papers.
DG Print is one of the finest printing presses in Dubai to provide excellent and quality craftsmanship in digital printing technology for less including brochures. We never compromise on quality while ensuring high-end print brochures with the best in class paper at a pocket friendly cost.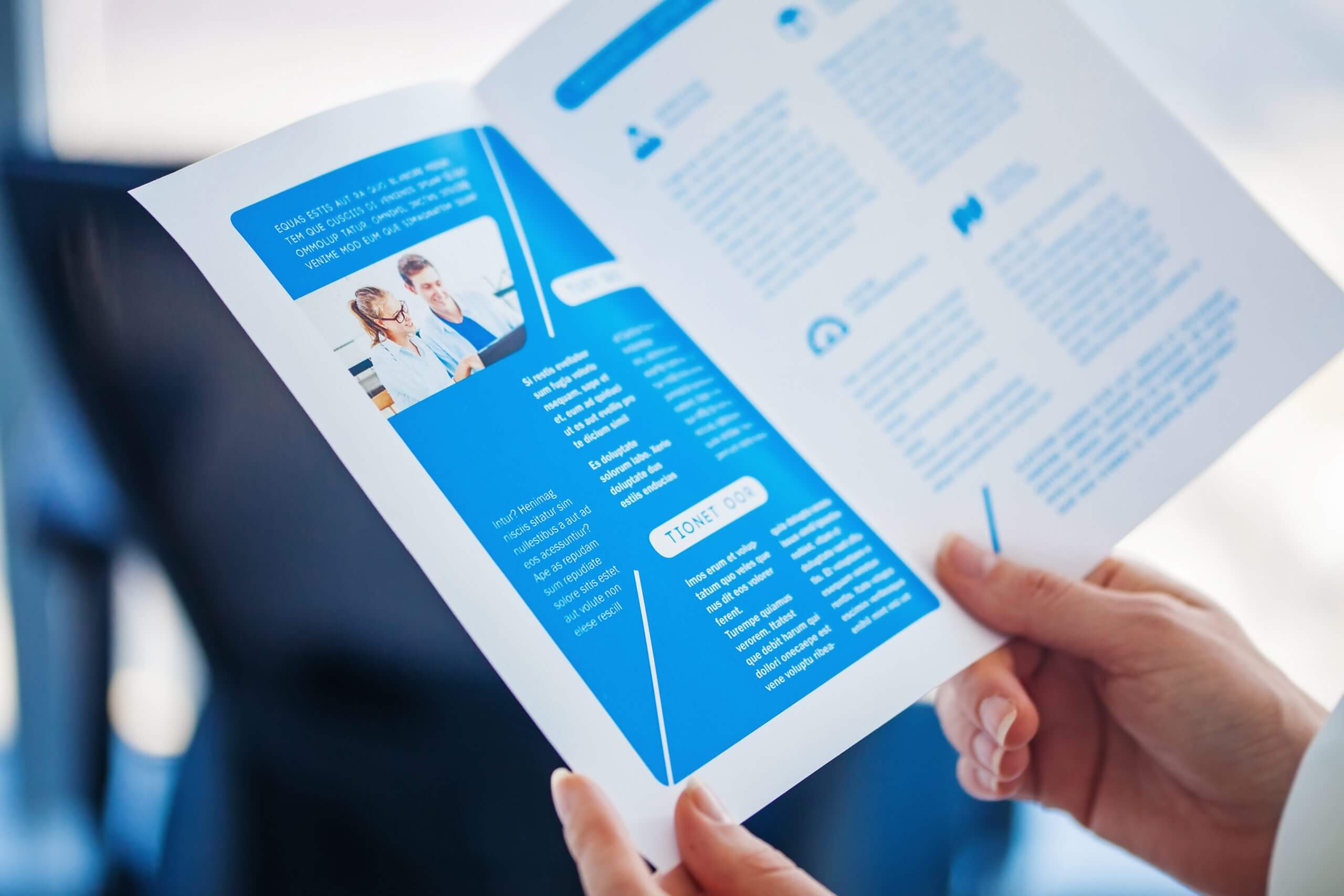 Brochure Printing Options
At DG Print, we have the largest variety of brochure printing in Dubai. Check out below for high-demand options.
Saddle Stitched – A preferred choice for printing of magazines, annual reports, brochures and books, where pages are bind together using two consecutive staples along the paper spine.
Perfect Bound (PUR) – A common choice for brochures, magazines, books and reports that are too thick for saddle-stitched and/or staple.
Spiral Bound – Also known as wiro bound; the particular type of binding of ideal for documents that lie flat or can be folded back without ruining the paper. Preferred choice for presentations, notebooks, recipe books, manuals and brochures.
Folded Leaflets – Best for creating a perfect brochure with creative, punchy and short message in an easy-to-read format. Available in many different sizes, paper stocks and folding options.